Newest Product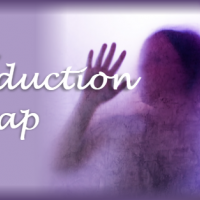 Length: 26+ minutes
Category: Mind Control
I'm going to SEDUCE you, you will be HYPNOTICALLY stimulated and in complete subjugation to your Domina. I am the MASTER of HYPNOTIC SEDUCTION, this is something I do extremely well...erotic hypnosis and seduction, I am the EXPERT. you love to be at My disposal...suggestible, submissive, obedient...too weak to stop... Caught in My Trap, I'll find your weakness, the one thing that makes you vulnerable and I'll use it against you. Giggles... No point in sugar-coating it...this is what I am going to do to you, this is what you will allow Me to do. So get NAKED, put on your headphones and LISTEN, while I consume your mind.
Chastity Penalty
Mon, 12/10/2012 - 08:23
|
Shelle
If you fail when in chastity for your Domina, you pay $20 here for redemption and forgiveness.